สะดวกสั่งซื้อผ่าน Lazada คลิกที่นี่

รีวิวจากผู้ใช้งานจริง

Review Live Gamer Extream จาก OverclockZone.com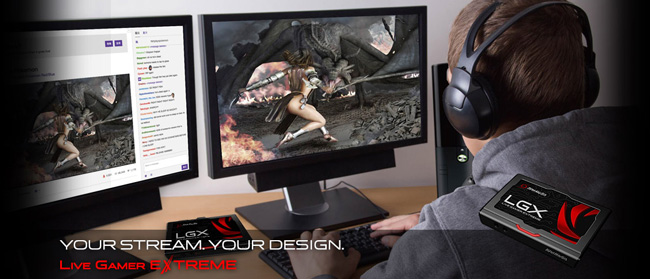 Live Gamer Extream คือ USB3.0 HDMI Game Capture ที่บันทึกวิดีโอ uncompressed ได้ถึง 1080@60p ซึ่งมีค่า latency ที่ต่ำกว่า 0.05 sec รองรับการทำ PIP จากกล้อง webcam และส่ง streaming ได้ทันที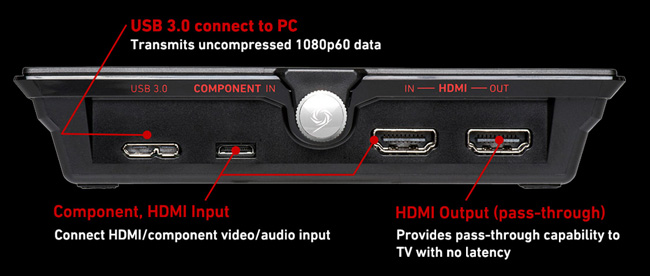 Ultra-Low Latency
Without an H/W encoding process, the LGX can capture stunning uncompressed raw data and then stream it with almost no latency. The LGX features ultra-low latency uncompressed video streaming and support for high quality live viewing for real-time video acquisition. LGX delivers superior reliability and video quality without compromising resolution due to latency considerations. Perfectly match the need for real-time uncompressed video streaming and ultra-low latency in a single package.
LGX Audio Mix In Support
Supports a second audio source (Auxiliary or Microphone). You can balance the sounds from gameplay, Aux and Mic input. Creating fancy audio effects to attract attention.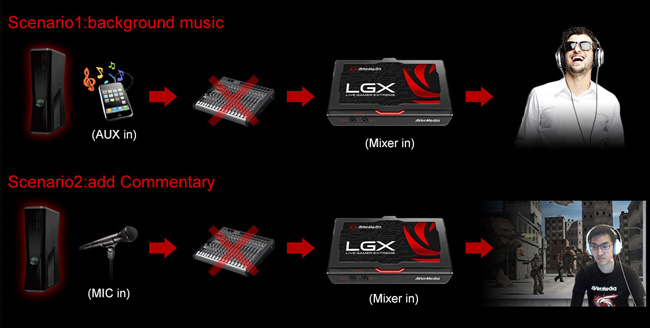 RECentral 2: Power in Your Hands
Edit, Trim and Merge on the fly while Live Editing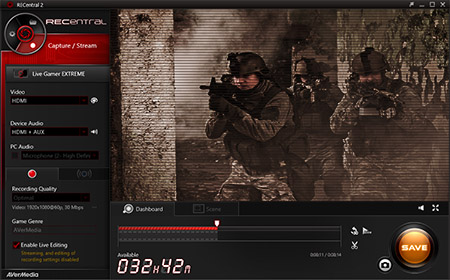 Trim to a specific time slot.
Merge and splice only the desired content at the touch of a button.
Facecam,Image PIP displaying Multiple Scenes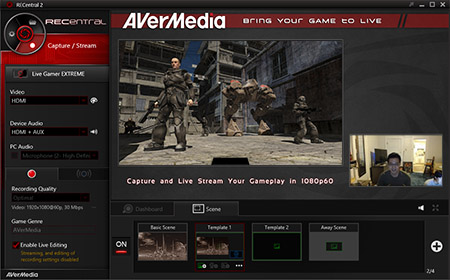 Import facecam and selected images directly into the video project.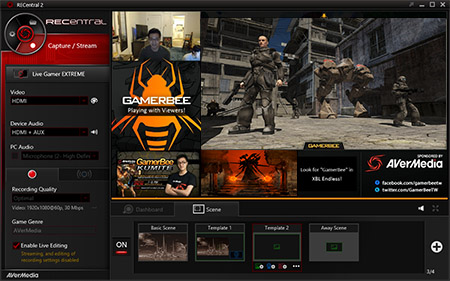 Customize and layout media to suit your preference.
Categorize your videos according to file name and time stamp. Easy management.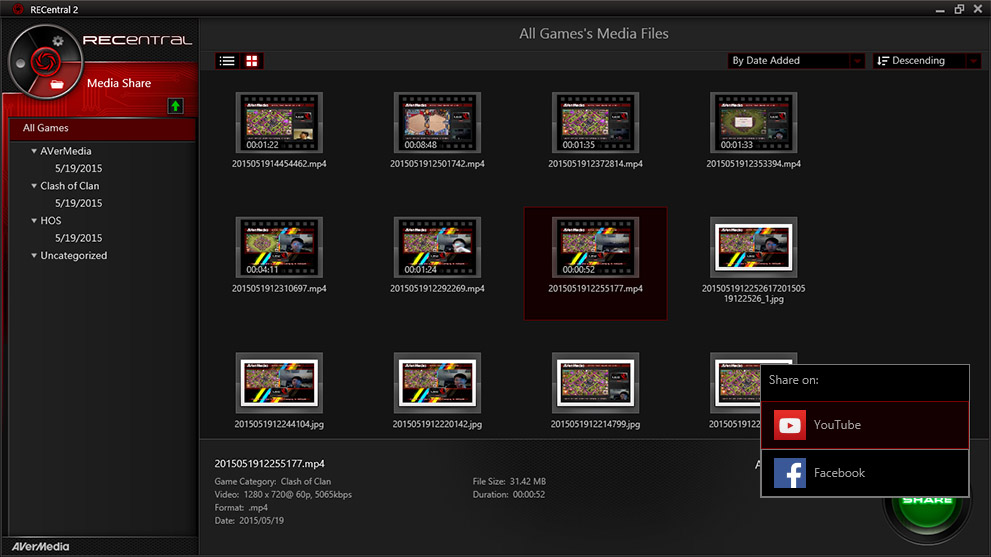 Only need to push the green button, and you can upload and share your creations.
Personalized Cover Image
Make your exclusive streaming box representing your style and personality. Easily create cover pages from your own personal gallery. Exclusive Cover Creator utility allows the selection, editing and deletion of your own streaming box cover. Cover Creator makes box covers amazingly simple to design.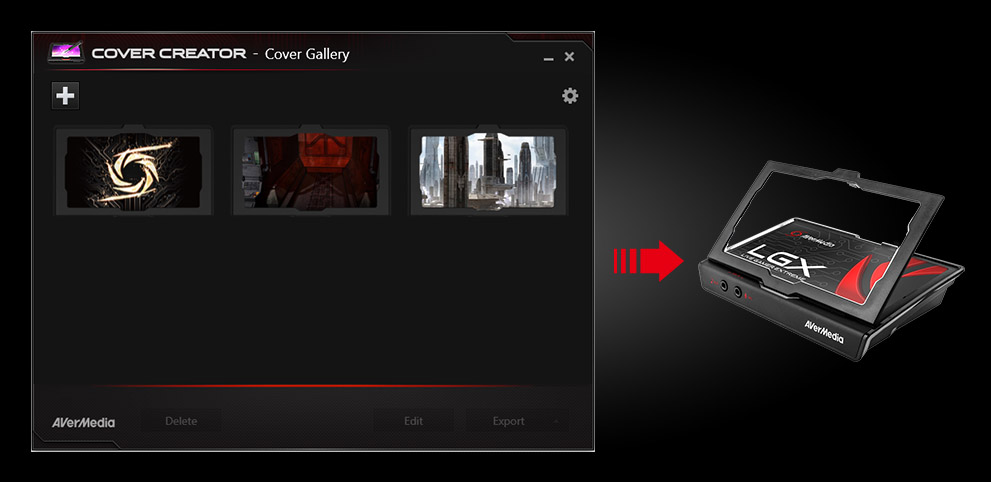 Connection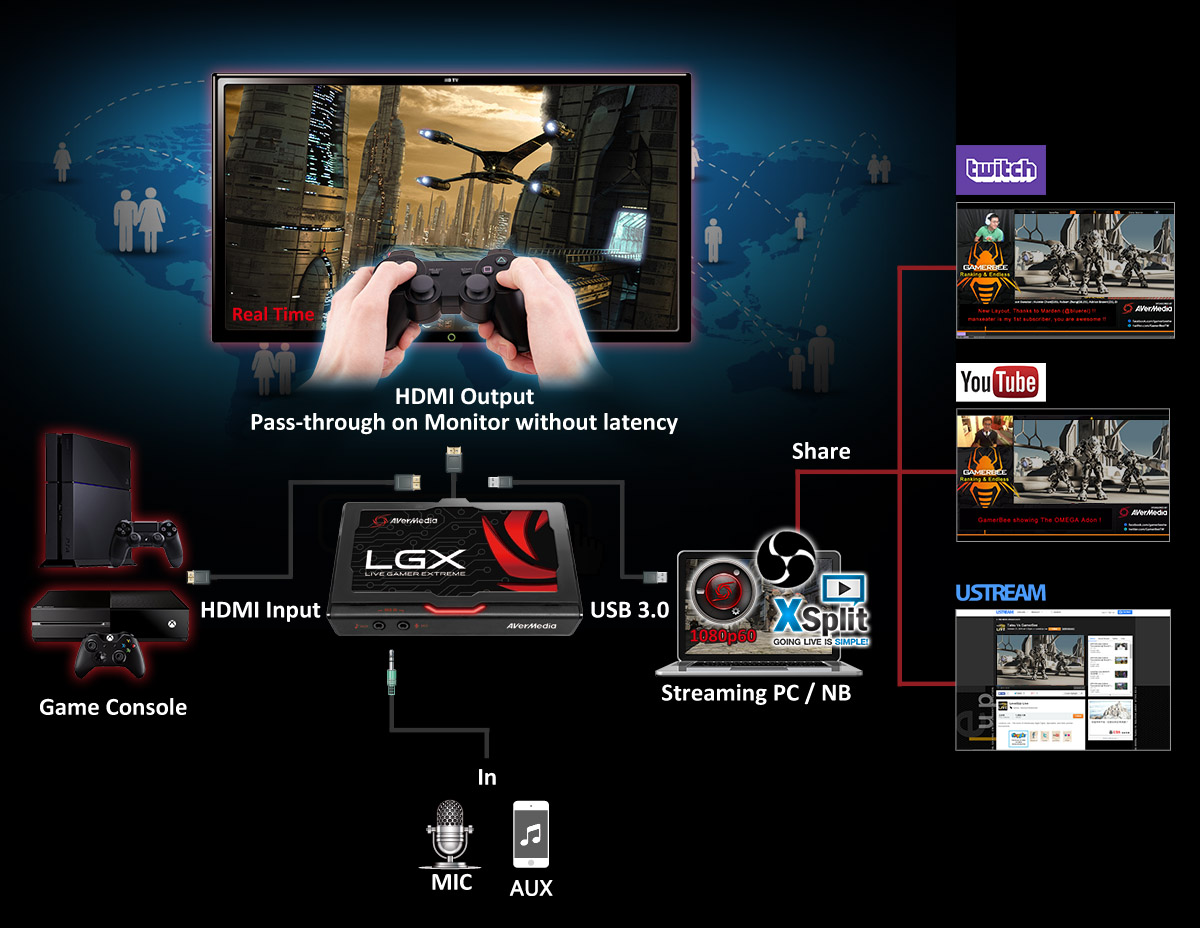 System Requirement
Software
AVerMedia RECentral 2


*Only for Live Gamer Extreme used

Record Quality

Max. 60 Mbps@1080p60

Record Format

MP4 (codec: H.264, AAC)

Operation System
Windows 8.1 / 7 (32 / 64 bit)
CPU

i5-4440 3.10GHz
(Hardware codec recommend)

i7-4810MQ or above
(Hardware Codec recommend)

i7-4770 3.4GHz or above
(Software codec recommend)

Graphic Card
(DirectX 10 compatible)

NVIDIA GTX660 or above

NVIDIA GT870M or above

Memory

4G RAM

Power Requirement
USB 3.0 Power

Intel chipset with native USB 3.0 host controller can be used together with these certified chipsets: Renesas, Fresco, VIA*, ASMedia**

*VIA Under Win8.1, replace Windows built-in xHCI driver with VIA xHCI driver]
**With ASMedia chipset, 1080p 60 FPS recording is only supported when running Windows 8.1 / 8 with Microsoft's built-in USB 3.0 driver

[Note]

1.For HD 720p 60 FPS recording (H.264):

Intel® Core™ i3-3200 series with Ivy bridge platform

2.For HD 1080p 60fps Video Preview (H.264)

- Intel® Core™ i5-3400 Series with Ivy bridge platform and 4G RAM

3.VGA Card with Support for DirectX 10.C or above

4.Intel chipset with native USB 3.0 host controller(See how to check USB3.0 controller

here

)

(Can be used together with these certified chipsets: Renesas, Fresco, VIA*, ASMedia**)
Specification
Interface
USB 3.0
Vidoe input
Digital:HDMI
Analog: Component
Audio Input
Digital:HDMI
Analog: RCA L/R
Video output
HDMI(Pass-through from Component and HDMI Input)
Audio mix in
3.5mm MIC/AUX in
Capture Resolution
Uncompressed 1080p60 (max)
Supported resoulution
480i, 480p, 576i, 576p, 720p, 1080i, 1080p (max: 1080p@60fps)
Encode format
MP4 (H.264+AAC)
Dimensions
145mm*97mm*29mm
Weight
182g
Package Includes
Device
GC550 (Weight: 182g)
Cable
USB 3.0 Cable
3.5 mm Audio Cable
HDMI Cable
Component Cable
PS3 Cable
Others
Quick Guide