รับประกัน 3 ปี
User modules for analogue matrix systems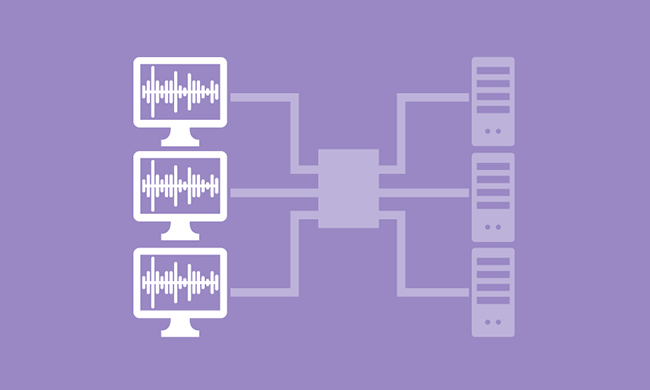 User modules connect workplaces with the KVM matrix system.

CAT cables or optical fibres connect the user modules to the central module and provide the required ports for peripherals like monitor, keyboard and mouse.

UCON user modules are available in variants for direct (= 1:1 via CAT cable) or digital (= over IP) access.
UCON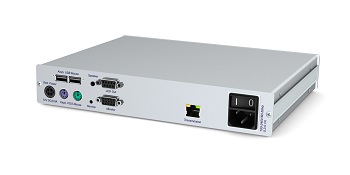 Direct access over CAT cable
If the console to be installed is attached to a certain place and placed within a maximum distance of 300 metres away from the farthest computer, we recommend deploying direct access UCON.  
Dedicated 1:1 connection
Large video bandwidth
High performance (1:1)
No latency
User modules transmit the following signals:
VGA Video
Keyboard/Mouse PS/2 + USB
Configuration and operation:
Select computers via OSD or hotkeys
Configuration via OSD (and web interface with CATCenter NEO)
Supports both TS and Push-Get function (see expansions)
A detailed description of features and additional functions is given below.
UCON-IP-NEO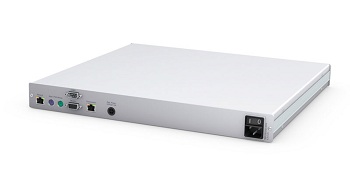 Digital access over IP
If you need to access your computers from anywhere, we recommend deploying digital UCONs.
Servers can be accessed over network
Use of existing infrastructure (in-band)
No additional software at console
No soft- or hardware installations at target server
No configuration at target server, e.g. mouse settings
Comprehensive password protection
The following signals are transmitted:
VGA Video
Colour mode 8 Bit
Resolution over IP up to 1920 x 1200 @ 60Hz
Local resolution up to 1920 x 1440 @ 75Hz
Keyboard/Mouse PS/2
Operation:
IP session over native client for Windows or Linux or Java client (called up via web interface of UCON-IP-NEO)
Select computers via OSD or graphical interfacec
Configuration over web interface of the device
Supports Push-Get function (see expansions)
Are you interested in experiencing the performance of our KVM-over-IP solutions? Then please request your access data here.
Additional variants of the user modules
Suitable to the computer modules additional signals and functions are available for the user modules.
UCON-Audio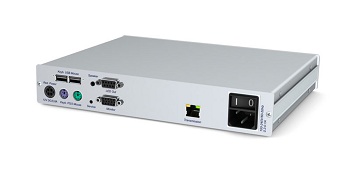 Transmits additional audio signals
Application
UCON for direct access
Console up to 300 metres away from computer module
Signals
VGA Video
Keyboard/Mouse PS/2 + USB
Audio (speakers)
Operation
Select computers via OSD or hotkeys
Configuration via OSD (and web interface with CATCenter NEO)
Supports both TS and Push-Get function (see expansions)
Design
Desktop or rackmount variant
UCON-s
Connection of two console computers
Application
UCON for direct access
Console up to 300 m away from the computer module
Additional connection of two console computers
Signals
VGA Video
Keyboard/Mouse PS/2 + USB
Operation
Select computers via OSD or hotkeys
Select console computers or remote computers via button at the front
Configuration via OSD (and web interface with CATCenter NEO)
Supports Push-Get function (see expansions)
Design
Desktop or rackmount variant
UCON-Audio-s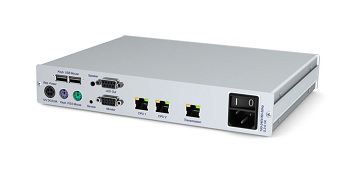 Connection of two console computers with audio transmission
Application
UCON for direct access
Console up to 300 m away from the computer module
Additional connection of two console computers
Signals
VGA Video
Keyboard/Mouse PS/2 + USB
Audio (speakers)
Operation
Select computers via OSD or hotkeys
Select console computers or remote computers via button at the front
Configuration via OSD (and web interface with CATCenter NEO)
Supports TS and Push-Get function (see expansions)
Design
Desktop or rackmount variant
List of Item Numbers